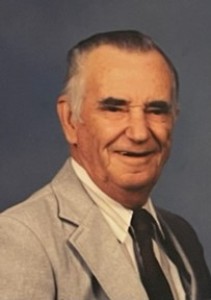 A Memorial Service for James Troyce Jordan, 87 of Brownsboro, are scheduled for 3p.m. Sunday June 26 at Opelika Missionary Baptist Church, Opelika with Brothers Matt Simms and Donald Thomas officiating.
Mr. Jordan died June 7, 2022 at home after a short illness. He was born September 13, 1934 in Athens, Texas to James Gordan Jordan and Odell Carver Jordan. He was married January 11, 1957 in Brownsboro Texas to Kathryn Marie Cotten. He served in the Army for 21.5 years and then as the Henderson County VA Officer for 37 years. He was a member of the Opelika Missionary Baptist Church.
Survivors include his wife of 65 years, Kathryn "Mickey" Jordan, Brownsboro, son John and wife Carole Jordan, Mabank, daughter Beth and husband Roger Adair, Murchison, daughter Ann and husband Rayland Sifers, Cross Roads, son Jeff and wife Jenny Jordan, Brownsboro. Brother Larry and wife Shirley Jordan, Graham. 20 grandkids, 26 great grandkids, and 2 great, great grandkids and numerous nieces and nephews.
He was preceded in death by his parents and a son, James Troyce Jordan Jr.
The family will receive friends an hour before services.