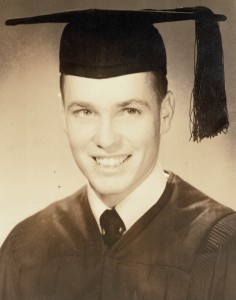 Leon Duane Youngblood of Bullard, Tx, loving husband and father of 5 children passed away April 17,
2019 at age 85. Born April 8, 1934 in Allen, Tx to Charlie and Pearl Youngblood. He married Ernestine M
Radecke September 25, 1953. They raised 4 sons and 1 daughter. He worked as a longtime Truck
Dispatcher. He retired and settled in Bullard. He loved fishing and gardening. He was known for his
humor, smile and very distinctive laugh. Survivors include his wife, Ernestine of 65 years, sons, Ted,
David, Charlie and daughter Jo Lynn, his brother Terry, 13 grandchildren, 26 great grandchildren, nieces
and nephews. Services will be held at Boren-Conner Funeral Home Hwy 69 South, Bullard Tx 75757,
Saturday May 4, 2019 at 1 PM. Donations can be made to Hospice of East Texas.