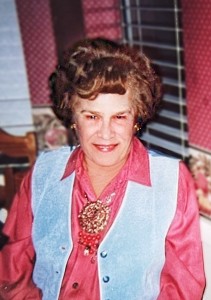 TYLER — A celebration of the life of Melba Sharp Phillips–Pearson will be held on Monday, June 20, 2022, at 10am at Bullard Cemetery in Bullard, Texas. Pastor Larry Heird, son-in-law will officiate.
She was born to the late Oscar and Mary Sharp in Tyler, on March 25, 1932, and ended her journey on June 13, 2022. Melba was married to the late Charles Phillips and raised a family of four in Tyler. She was blessed after being a widow for many years to marry an old friend, the late Milton A. Pearson happily for ten years.
Melba leaves behind two sons, Judge Glenn D. Phillips, of Kilgore, and Gary P. Phillips, of Tyler, and two daughters, Cindy Taylor and husband David, of Tyler, and Christy Heird and her husband Larry of Sheridan, Arkansas. She is survived by nine grandchildren and eleven great-grandchildren and one great-great grandson. Melba is also survived by three sisters, and one brother, and numerous nieces and nephews.
She retired from Southside State Bank after thirty-one years of service. Melba loved "junking for treasures." Her gentle nature, sweetness and the always "thank you sugar" will be cherished and remembered by all that knew and loved her.
The family would like to thank Briarcliff Nursing Home for their care and compassion.