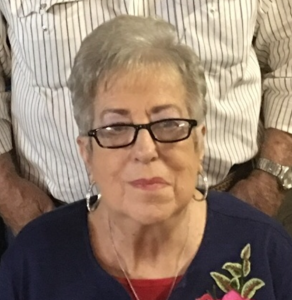 February 28, 1945 ~ March 31, 2019
Shirley Ann Stiefel was born on February 28, 1945 to the late Charles Shirley and Mary Evelyn Edwards. She was born in Norfolk, VA. She also lived in Petersburg, VA. She moved to Texas in 1975. She worked for Tyler Pipe for several years. In 1983 she met the love of her life and current husband Danny Stiefel. She was a current resident of Henderson, TX. She loved her animals and most importantly they loved her too. She was preceded in death by her parents, her brother Larry Wayne Edwards and a grandson Scott David McKinney. She is survived by her husband Danny, a brother Ronald (Joyce) Edwards, her eldest son Butch (Teresa) Kafka, Cathy (David) McKinney, and John (Rebecca) Kafka, nine grandchildren and nine great grandchildren.
A Visitation will be held Thursday (4/4/2019) morning at 10am, at Boren-Conner Funeral Home in Bullard, TX.
https://www.facebook.com/borenconnerfh/